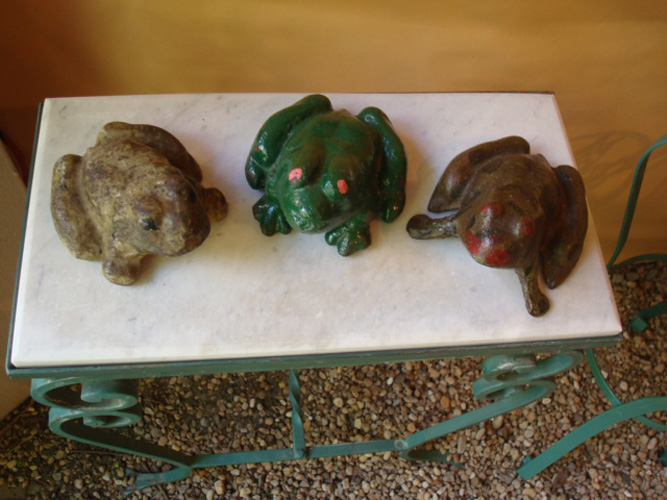 FROGS, CAST IRON, ANTIQUE, EARLY 20TH C.
Date: Early 20th c.
Price: $85
Description:

Vintage cast iron frogs, for garden decorations, doorstops or paper weights. Early 20th century, American. 4 inches high, 5 inches wide. Five available.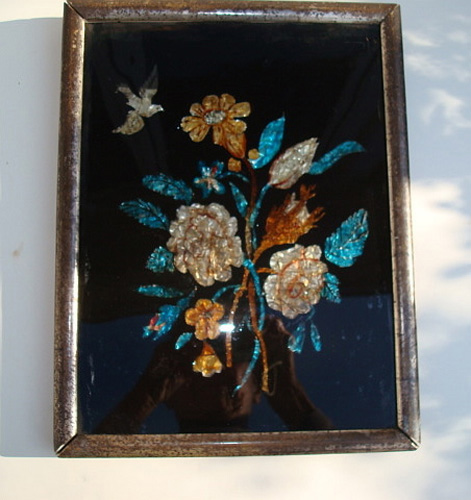 TINSEL PICTURE, ANTIQUE, 19TH C. AMERICAN
Date: 19th Century
Price: Please contact us for price
Description:

Antique tinsel picture of bird and flowers in lovely colors of beige and blue on reverse black painted glass, in original silver gilt frame. 19th century, found in Maine. 13inch high. $350.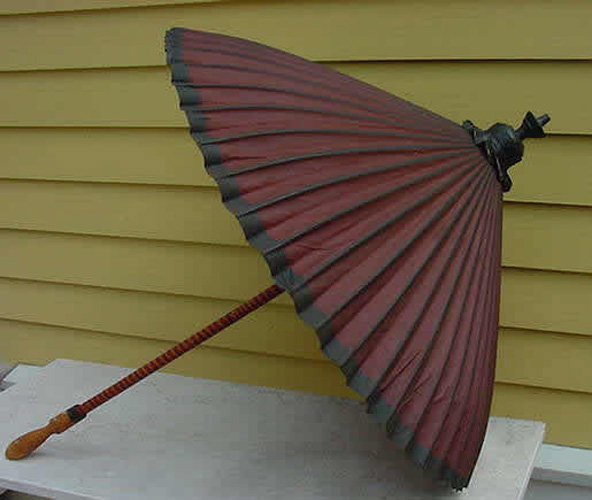 UMBRELLA, ANTIQUE JAPANESE, 19TH C.
Date: 19th century
Price: $225
Description:

Unusual antique Japanese umbrella, glazed and painted fabric, woven wicker interior construction and painted decorated wood handle. Beautiful colors and excellent condition. 19th century. 36in H. closed. 30in W. open.