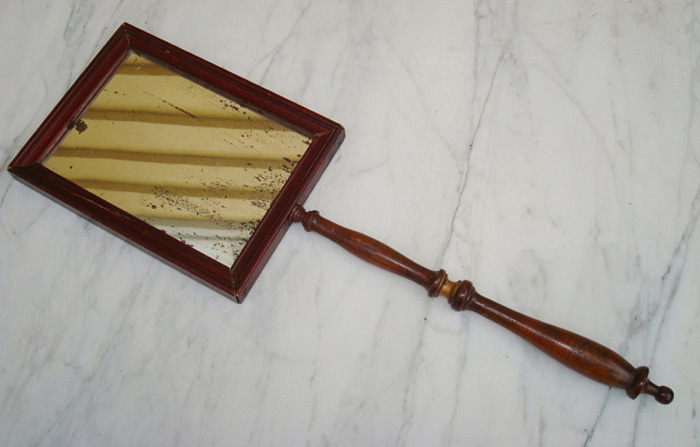 HAND MIRROR, ANTIQUE
Date: Late 19th Century
Price: $135
Description:

Antique hand mirror with long handle and Godey print on reverse of the mirror, late 19th century. Mirror 6 inches by 8 inches, total length with handle 19 inches. On reverse of the mirror is lithographed Godey print entitled "Godeys Americanized Paris Fashions 1845". Charming and unusual.