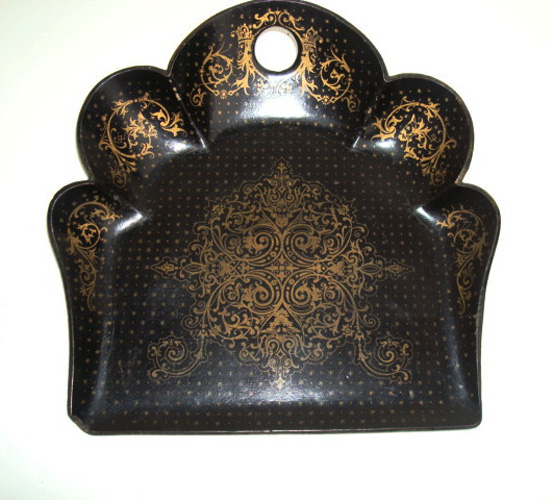 PAPER MACHE CRUMBER, ANTIQUE, GILT DECORATION
Date: l9th c.
Price: $75
Description:

Antique paper mache crumber painted black with the original elaborate gilt decoration, English, 19th century. This would have been used with a small brush at the dining table after a meal to gather crumbs from the table cloth. Excellent condition. 10 inches H. 10 inches W.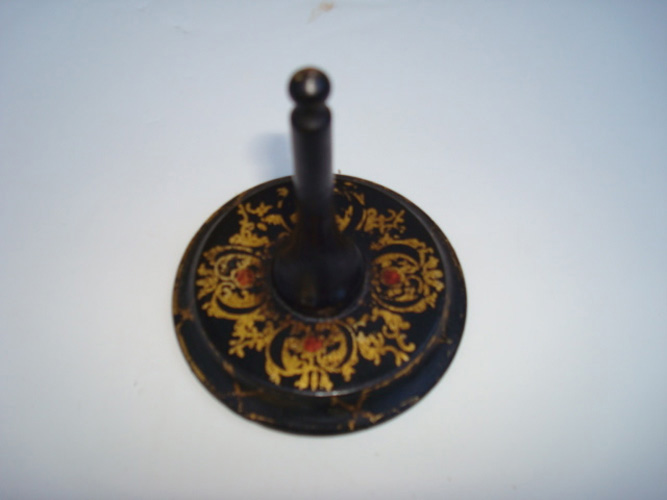 RING HOLDER, ANTIQUE BLACK PAINTED WOOD, GILT DECORATED, 19TH C.
Date: Early 19th century
Price: $185
Description:

Antique ring holder, black painted wood with original gilt decoration, early 19th century, English. 3in H. 3in W.