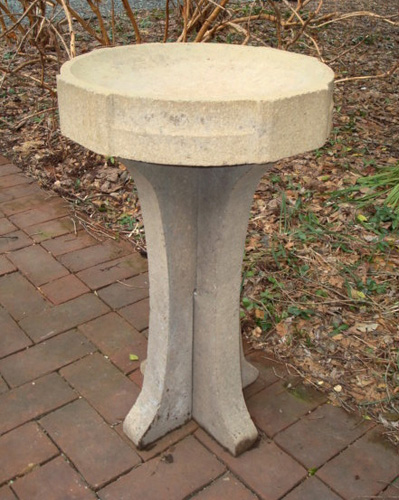 BIRD BATH, ANTIQUE CAST STONE, ART DECO DESIGN, C. 1940.
Date: C, 1940
Price: Please contact us for price
Description:

Vintage cast stone Art Deco design bird bath in tan tones, with round bowl with decorative projections, sitting on four curved interlocking legs, circa 1930- l940. This is an unusual and modern design which is very attractive. 25 1/2 inches H. 15 1/2 inches wide bowl. $495.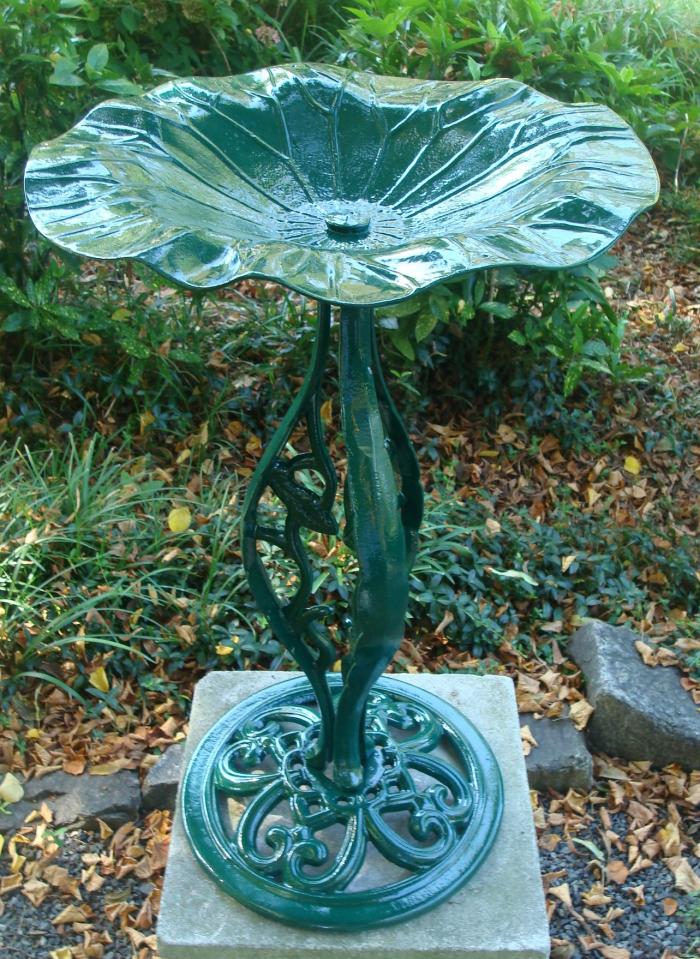 BIRD BATH, LILY PAD FORM, VINTAGE, CAST IRON AND ZINC
Date: early 20th century
Price: $275
Description:

Unusual Lily Pad bird bath with bowl in form of raised lily pad leaves, resting on an openwork center pedestal resting on round base. The attractive raised botanical pattern of the bowl is cast in zinc and the base is cast iron. It has been professionally cleaned and repainted a dark green. Circa 1920. $275.