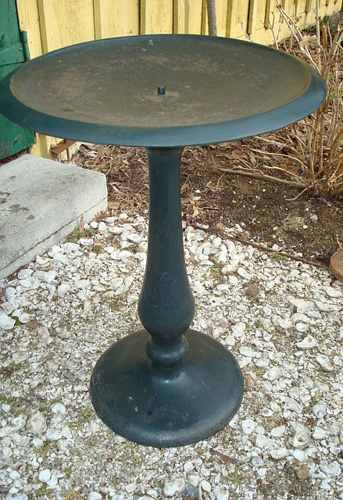 BIRD BATH, ANTIQUE CAST IRON, LABELED KRAMER BROS. FDY
Date: EARLY 20TH
Price: Please contact us for price
Description: Antique cast iron bird bath, labeled "Kramer Bros. Fdy, Dayton, Ohio". Very heavy cast iron, painted dark green, with round bowl bolted to pedestal over round base. Circa 1900. 30 1/2 inches high, 21 1/2 inches wide bowl.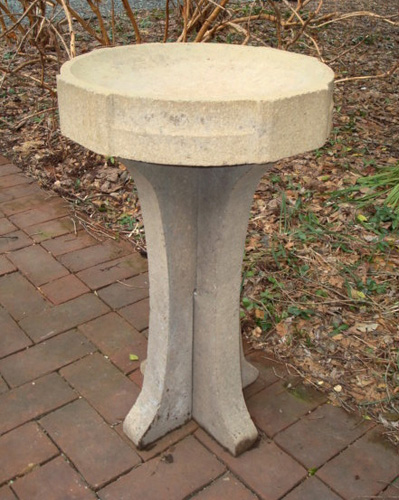 BIRD BATH, ANTIQUE CAST STONE, ART DECO DESIGN, C. 1940.
Date: C, 1940
Price: Please contact us for price
Description: Vintage cast stone Art Deco design bird bath in tan tones, with round bowl with decorative projections, sitting on down curved interlocking legs, circa l940. This is an unusual and contemporary design which is very attractive. 25 1/2 inches H. 15 2/4 inches wide bowl. $675