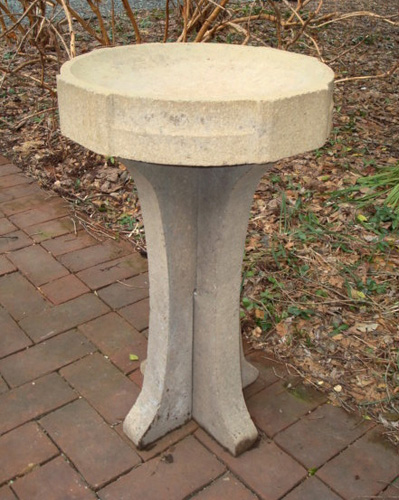 BIRD BATH, ANTIQUE CAST STONE, ART DECO DESIGN, C. 1940.
Date: C, 1940
Price: Please contact us for price
Description:

Vintage cast stone Art Deco design bird bath in tan tones, with round bowl with decorative projections, sitting on four curved interlocking legs, circa 1930- l940. This is an unusual and modern design which is very attractive. 25 1/2 inches H. 15 1/2 inches wide bowl. $495.