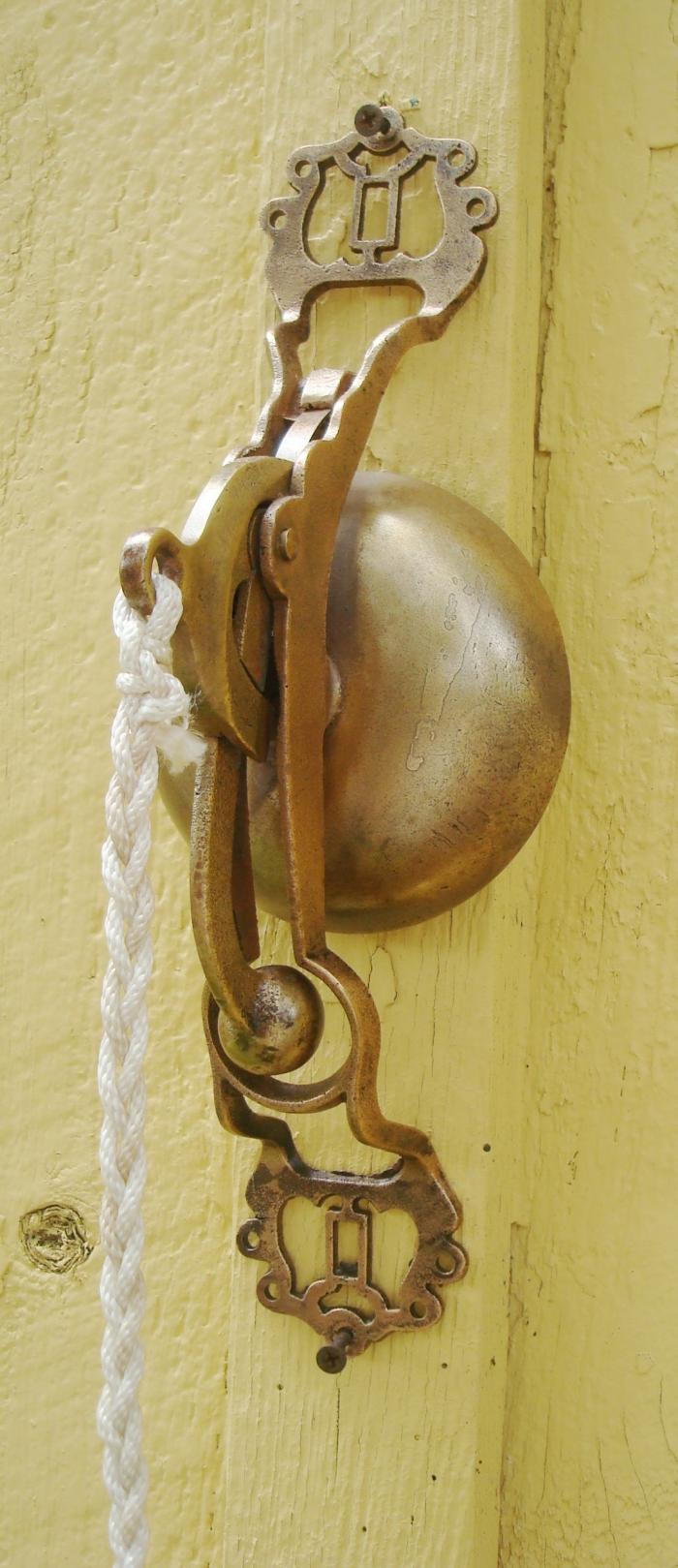 CAST BRASS BELL, ANTIQUE
Date: early 20th century
Price: Please contact us for price
Description:

Antique cast brass bell, perfect for garden entrance or doorway. Heavy casting with rope to pull to ring. Has been lacquered to keep shine to brass. Unusual.Late 19th or early 20th century. 12 1/2 inches high, 4 1/2 inches wide and 4 1/2 inches deep. $350.