TRELLIS ARCHED WROUGHT IRON,VINTAGE
Date: mid 20th century
Price: Please contact us for price
Description:

Arched wrought iron three piece trellis in a decorative scrolled design, and welded construction. The three channel iron parts slip together to erect. This trellis has been cleaned of old paint and professionally primed and repainted a dark green. The wide opening accomodates passage of large mowers etc. in the garden. 101 inches high, 24 inches deep and 55 inches wide.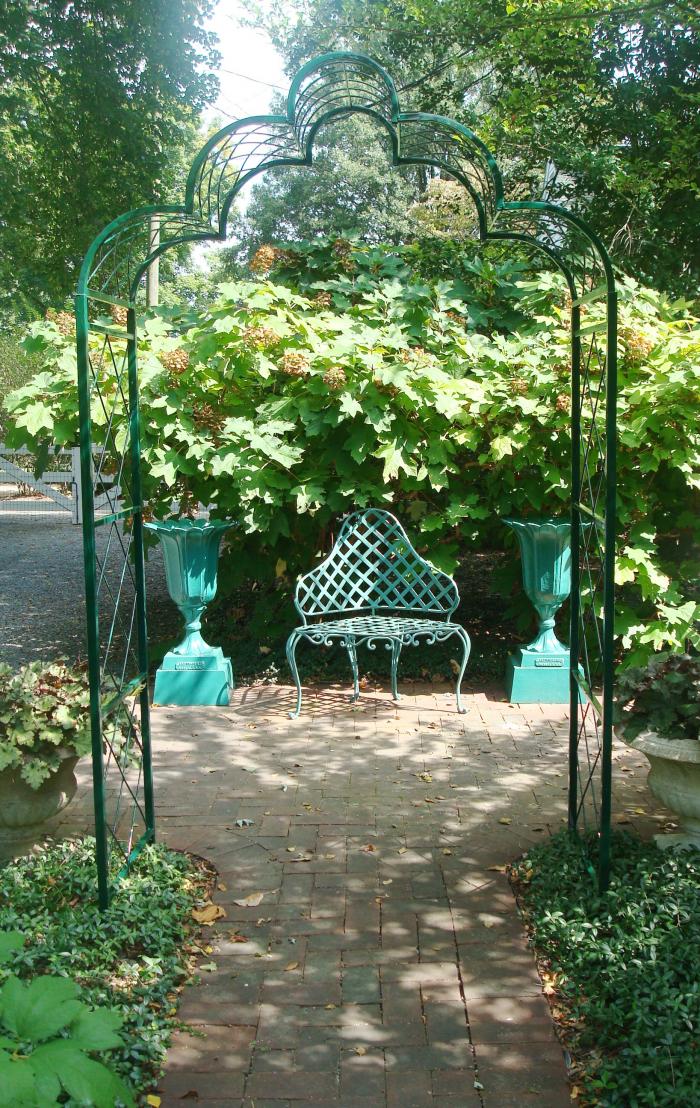 TRELLIS, WROUGHT IRON, ARCHED, VINTAGE
Date: mid 20th century
Price: Please contact us for price
Description:

Arched wrought iron three piece garden trellis painted dark green, vintage. Has good height and wide width of 57 inches giving easy access for mowers etc. on any walkway. This heavy trellis has been cleaned and professionally repainted dark green. 96 inches high, 57 inches wide and 24 inches deep. SOLD