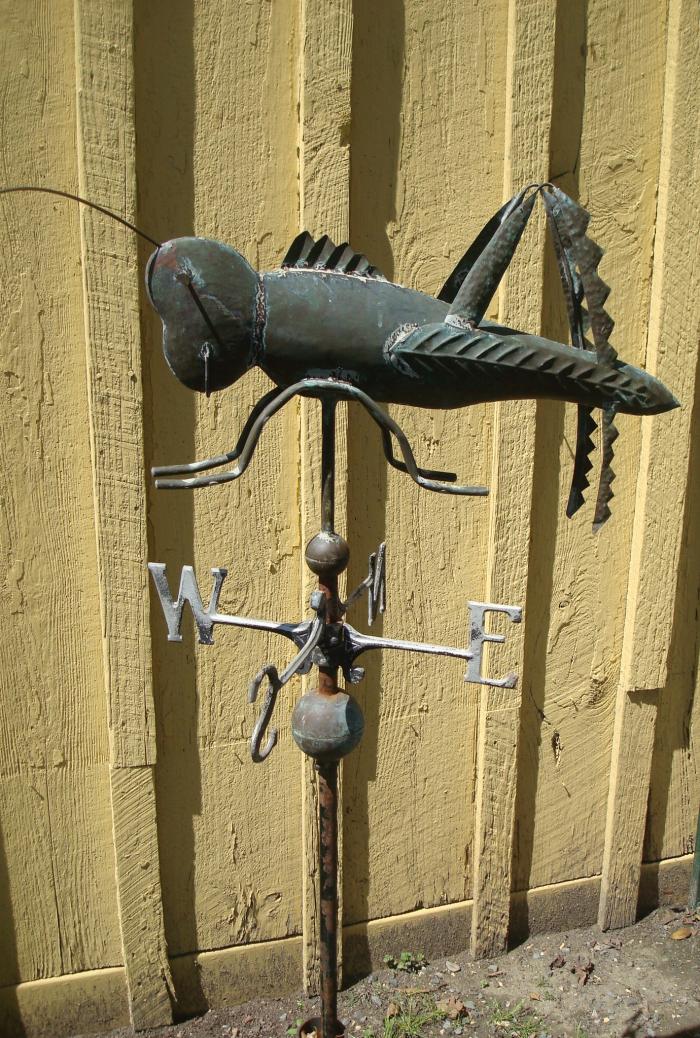 GRASSHOPPER WEATHER VANE, ANTIQUE FULL BODIED COPPER
Date: late 19th century
Price: Please contact us for price
Description:

Rare grasshopper full bodied copper weather vane with original directionals from old barn in Clinton, N.Y. Has old verdigris surface, and is in excellent condition. The grasshopper weather vane design was originally made by Shem Downe in 1742 for Boston's Faneuil Hall and is still atop there today. It was a copy of the weather vane on London's Royal Exchange. The grasshopper vane design was later copy righted by L.W. Cushing and Sons of Waltham, MA. in 1883 and illustrated in their catalog on page 17. The grasshopper vane described here is very close in design to the Cushing grasshopper design vane. Body 26 1/2 inches wide.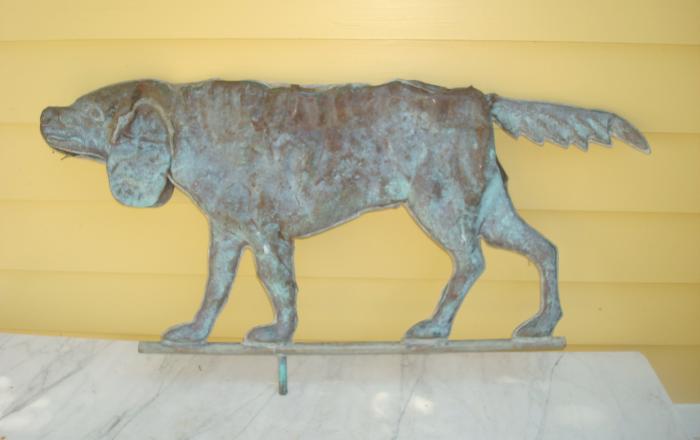 WEATHER VANE SETTER DOG, MOLDED COPPER, VINTAGE
Date: Mid 20th century
Price: Please contact us for price
Description:

Setter dog full bodied molded copper weather vane, with verdigris weathering, early 20th century, after the setter vane by Harris & Co., Boston, and shown in their 19th century catalog. This vane has some denting but is complete with an attractive weathered surface. 17 3/4 inches high and 31 inches wide. $350.