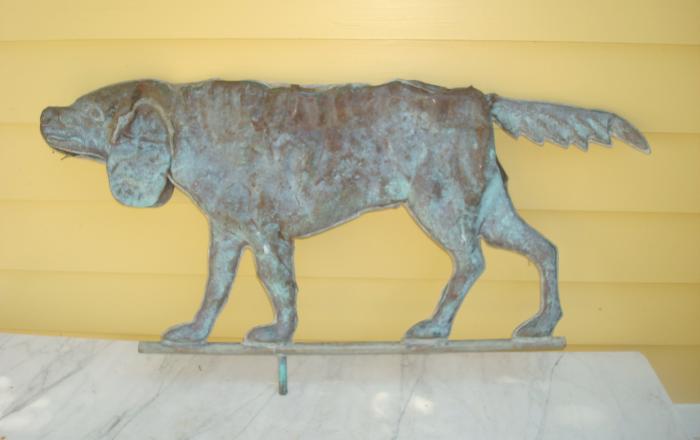 WEATHER VANE SETTER DOG, MOLDED COPPER, VINTAGE
Date: Mid 20th century
Price: Please contact us for price
Description:

Setter dog full bodied molded copper weather vane, with verdigris weathering, early 20th century, after the setter vane by Harris & Co., Boston, and shown in their 19th century catalog. This vane has some denting but is complete with an attractive weathered surface. 17 3/4 inches high and 31 inches wide. $350.