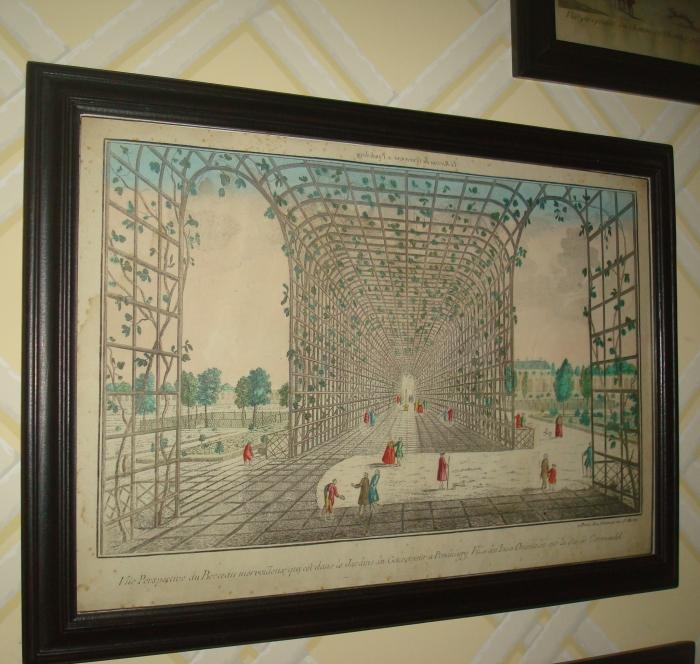 VUE OPTIQUE 18TH C. ENGRAVINGS OF FRENCH GARDENS
Date: 18th century
Price: Please contact us for price
Description:

Set of five 18th century engravings or Vue Optique prints or propective prints with hand coloring, on laid paper, published by Daumont, Rue St. Martins, Paris. Vue Optiques, published in Europe during the 18th century, were a form of entertainment meant to be seen through devices called "optical machines", "optiques" or "zograscopes." The prints were exhibited by traveling showmen in the streets of Europe and collected by the upper classes who had viewing machines at home. This set of five custom framed Vue Optiques is of famous 18th century French gardens. Vauxhall Gardens, Cascades of Versaille, Cascade jardin du Duc de Parme, and La Cascade de Vauxhall. Custom framed. Condition is good with minimum foxing. 13 1/4 inches high, and 19 1/4 inches wide. Set $1100.