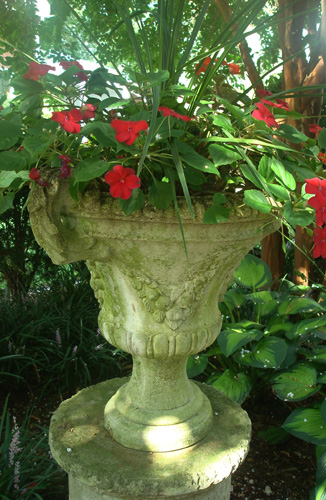 VINTAGE CAST STONE URN, WITH OPEN WORK HANDLES, EARLY 20TH C.
Date: Early 20th C.
Price: Please contact us for price
Description:

Unusual and attractive vintage single cast stone garden urn or vase with beautiful open work handles, egg and art patterned rim, leafage swags with fruit on bowl and weathered patina. This would make a beautiful focal point in any garden. 22 inches high, and 25 inches wide. $450.