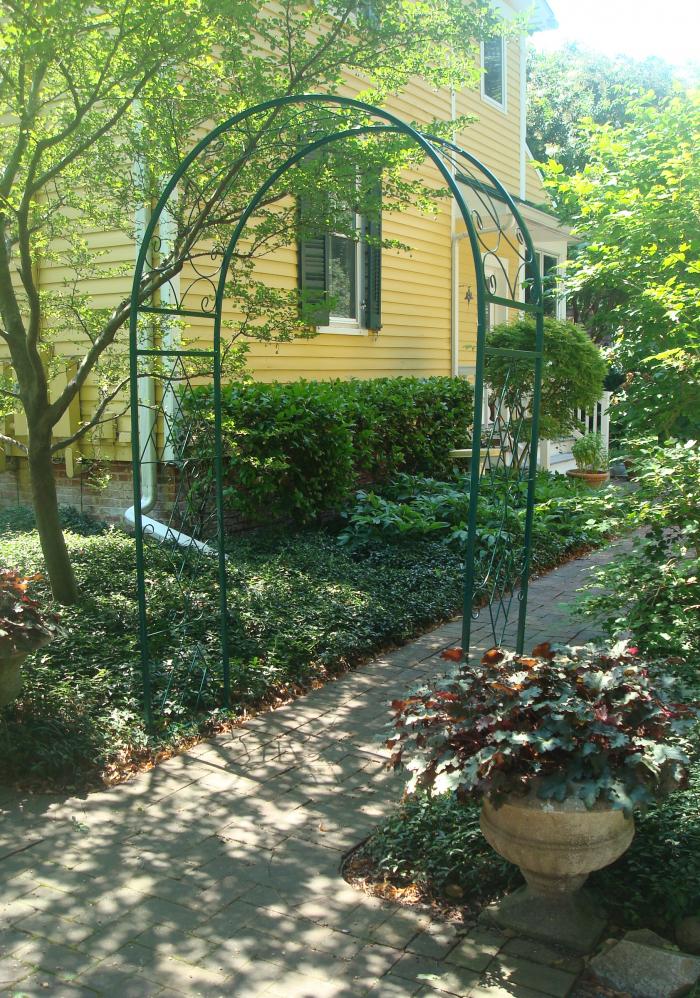 ARCHED TRELLIS, WROUGHT IRON, VINTAGE
Date: 20th century
Price: Please contact us for price
Description:

Vintage arched decorative wrought iron trellis, professionally cleaned and painted dark green. Wide width to allow mowers and wheel barrels to pass through easily. Three piece Installed: 92 inches high, 54 1/2 inches wide and 20 inches deep. Price $450.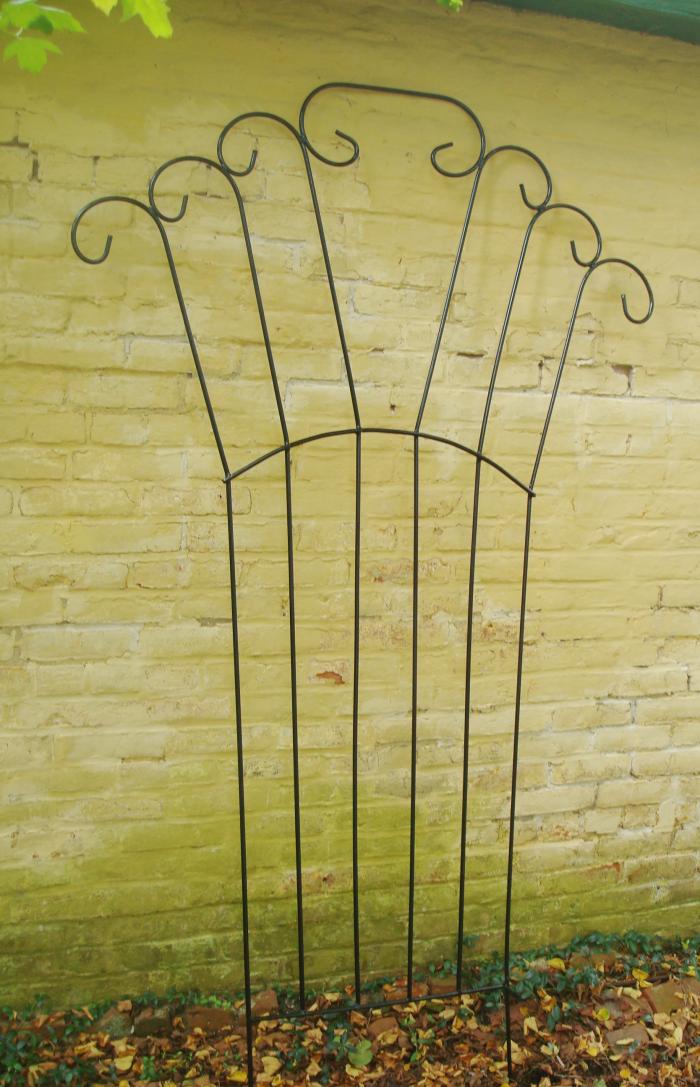 TRELLIS, WROUGHT IRON, CIRCLE DESIGN, VINTAGE
Date: mid 20th century
Price: $175
Description:

Wrought iron trellis, welded construction of round iron rod in design of scrolls. Heavy weight. DuPont family provenance. Mid 20th century. Professionally cleaned and repainted black. 82 inches high and 49 inches wide. Trellises and arbors add classic charm to your garden letting you introduce new plants. $175.