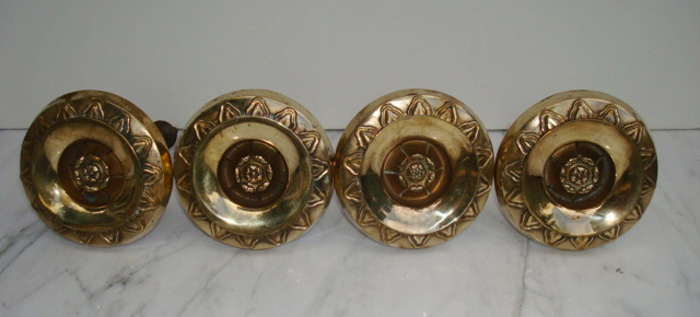 SET OF FOUR ANTIQUE ROUND BRASS CURTAIN PINS 4 IN. D. 19TH C.
Date: 19 th century
Price: Please contact us for price
Description:

Set of four antique round brass curtain pins or tie backs, 19th c. with plain border and border of stylized leaves, concave center featuring a raised center rosette. 4 1/8 inch wide, with shanks 4 1/2 inch long. 19th century. Set of four. Dark areas in photos are shadows.