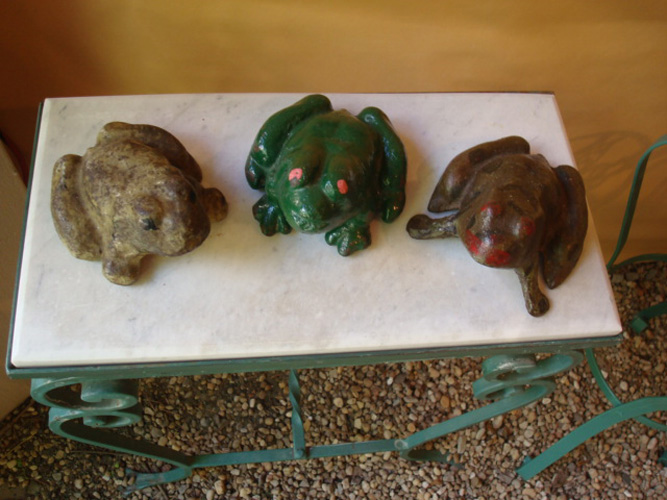 FROGS, CAST IRON, ANTIQUE, EARLY 20TH C.
Date: Early 20th c.
Price: $85
Description:

Vintage cast iron frogs, for garden decorations, doorstops or paper weights. Early 20th century, American. 4 inches high, 5 inches wide. Five available.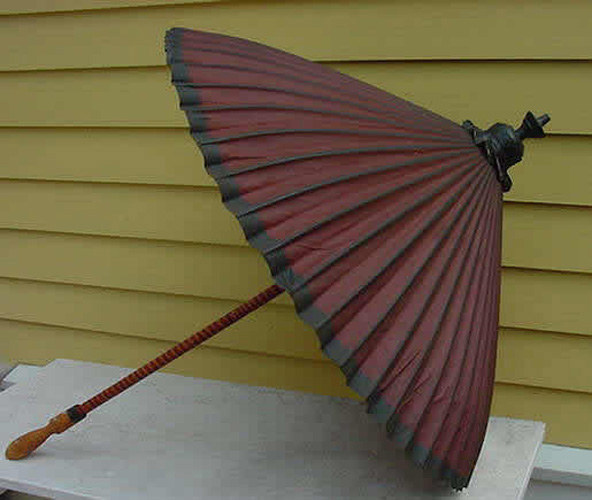 UMBRELLA, ANTIQUE JAPANESE, 19TH C.
Date: 19th century
Price: $225
Description:

Unusual antique Japanese umbrella, glazed and painted fabric, woven wicker interior construction and painted decorated wood handle. Beautiful colors and excellent condition. 19th century. 36in H. closed. 30in W. open.