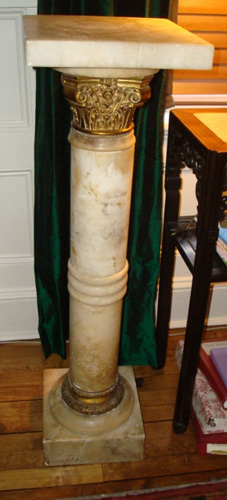 PEDESTAL, ALABASTER IN FORM OF CORINTHIAN COLUMN, 42 IN. H. ANTIQUE
Date: Late 19th or early 20th c.
Price: Please contact us for price
Description:

Antique alabaster pedestal in form of Corinthian column with gilded metal mounts, 42 inches high, 11 inch square top, 5 inch wide column, and 10 square base. Top rotates. In several sections because of weight. Italian, circa 1900.