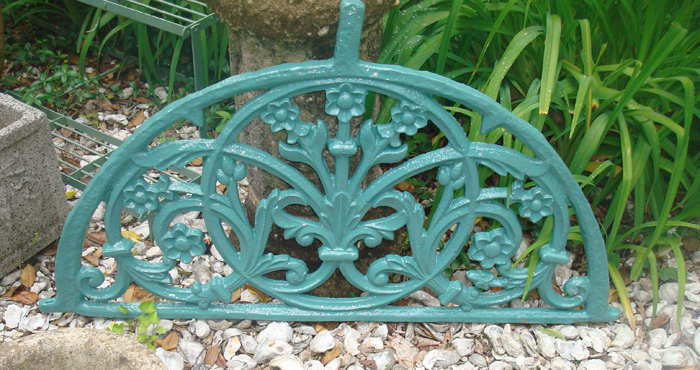 WINDOW GRILLE, ANTIQUE CAST IRON, PAIR
Date: Late 19th century
Price: Please contact us for price
Description:

Pair of antique cast iron over door window grilles with design of flowers and scrolls, late 19th century, American. Finely cast with excellent detail. American. 19th century. Beautiful architectural pieces to decorated a plain wall. Professionally cleaned, primed and painted teal green. 20 inches high, 39 inches wide, 1 inch deep. SALE PAIR $475.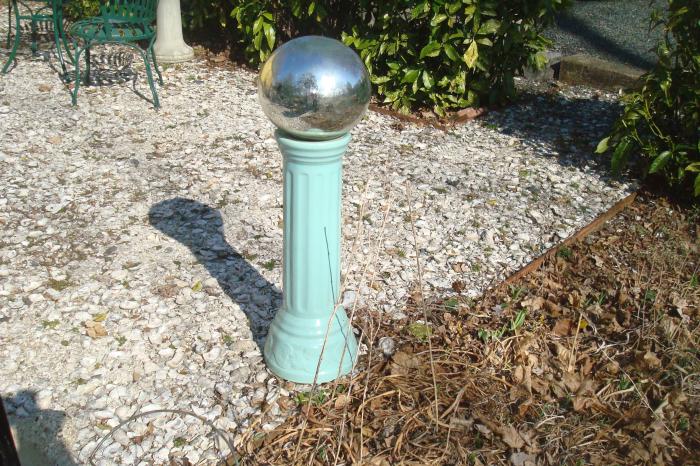 GAZING BALL, SILVERED GLASS BALL
Date: early 20th century
Price: $250
Description:

Antique gazing balls on ceramic pedestals, old silvered glass balls. Two available. one on an ivory pedestal, one on a green pedestal. 34"H. 11"W. A perfect highlight for any garden. $250. each.