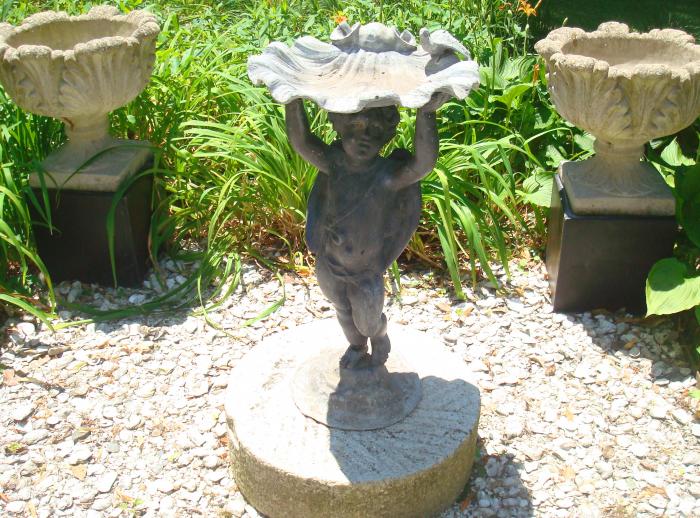 LEAD BIRD BATH OF PUTTO OR CUPID HOLDING SHELL
Date: circa 1950
Price: Please contact us for price
Description:

Lead bird bath in form of putto or cupid hold shell with bird. This bath bath was made by FLORENTINE CRAFTSMEN, a prestigious N.Y. company founded in 1915, specializing in fine hand-crafted garden ornament. Now closed. This bird bath was illustrated in their catalog. Has some old repairs. Circa 1950. 31"H. Shell 15"W. 9"D. base.