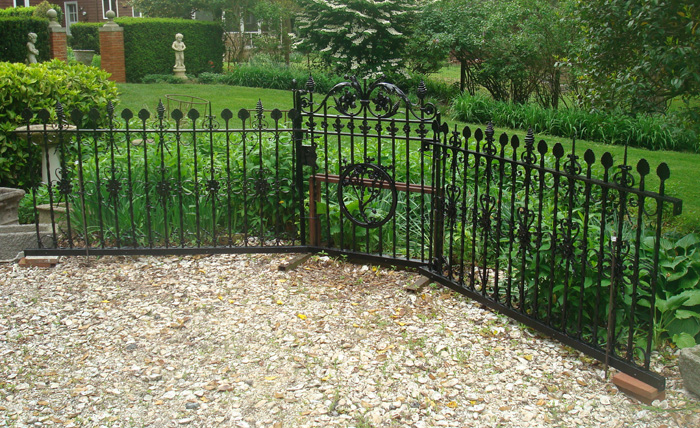 ANTIQUE GATE AND FENCING, CAST IRON, LATE 19TH CENTURY
Date: late 19th century
Price: Please contact us for price
Description:

Unusual and decorative 19th century cast iron garden gate and two matching fence sections, decorated with beautifully cast flowers, palmettes, spirals, and leaves. An enticing design to completely transforms a garden area. Has been professionally cleaned, primed and painted black. Gate 44 1/2 inches high and 38 inches wide. Two matching fence sections each 38 inches high and 88 inches wide. Total width of gate and two fence sections 214 inches. Installation posts would be in addition to this width. Ideal to fence off an area to make it a special site.