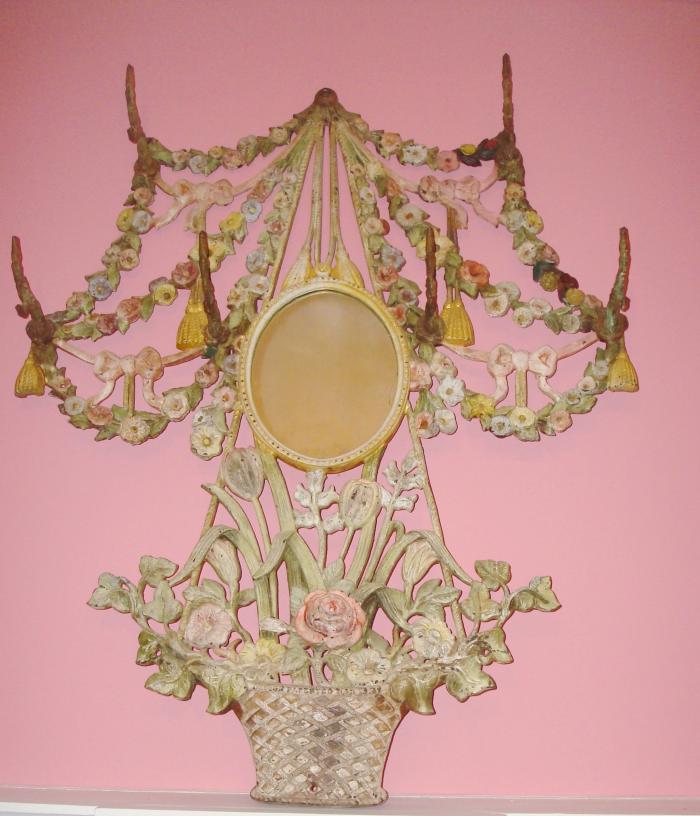 HAT RACK WITH MIRROR, FLORAL DESIGN, CAST IRON
Date: very early 20th c.
Price: Please contact us for price
Description:

Unusual and beautiful vintage wall hung cast iron hat rack with oval mirror in floral design of woven basket of flowers, ribbons of flowers and tassels, in original dry pastel paint and gilt, with original hooks. Labeled in casting "Design patented ---. 40 1/2 inches high, 33 inches wide, and 6 inch double hooks. Price $850.