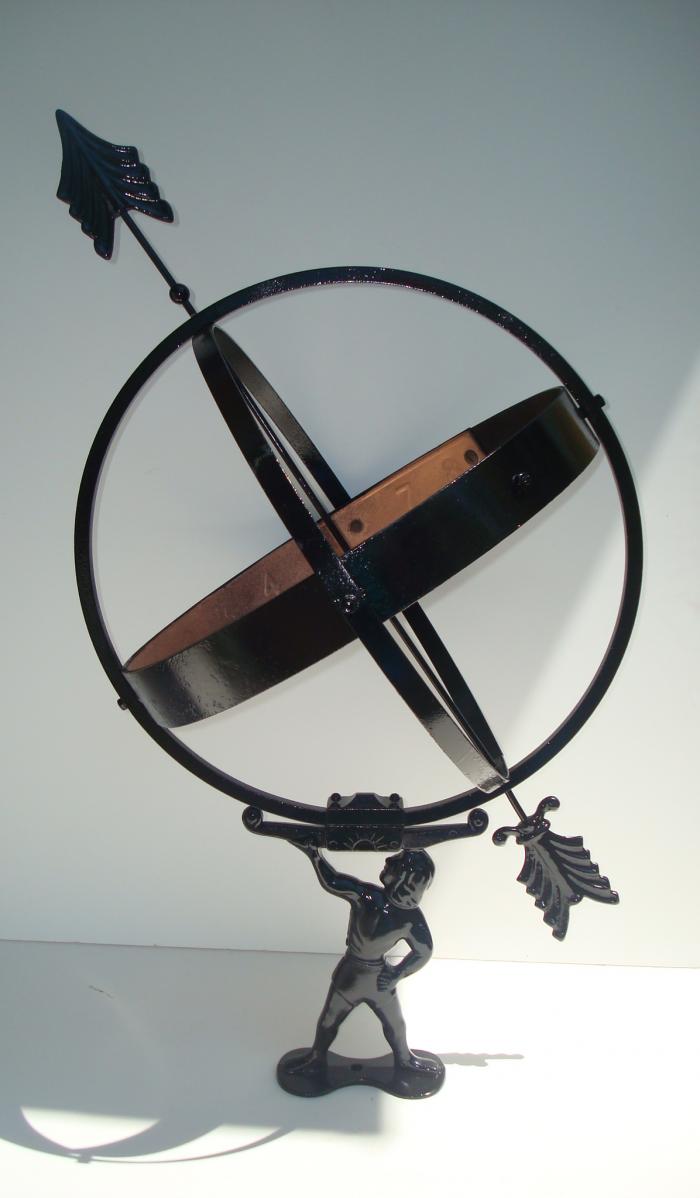 ARMILLARY SPHERE SUNDIAL, SWEDISH C. 1940
Date: Mid 20th century
Price: Please contact us for price
Description:

Vintage Swedish armillary sphere sundial, wrought iron, zinc, and copper in design of Atlas holding up the world. Design with the raised logo attributed to Sune Rooth, Swedish sculptor (1918-2008). Professionally cleaned and repainted. Mid 20th century. 31 inches high and 17 3/4 inches wide. An armillary sphere is an astrological model with rings representing the chief celestial circles and demonstrates the basic principal circles of astrological motion and time. It indicates solar time by the use of an arrow which corresponds to the Earth's axis. The arrow's shadow is cast on an equatorial band which is marked with the clock hours. They are usually placed on pedestals and make a beautiful sculptural focal point in any garden. Price of armillary sphere. $650.