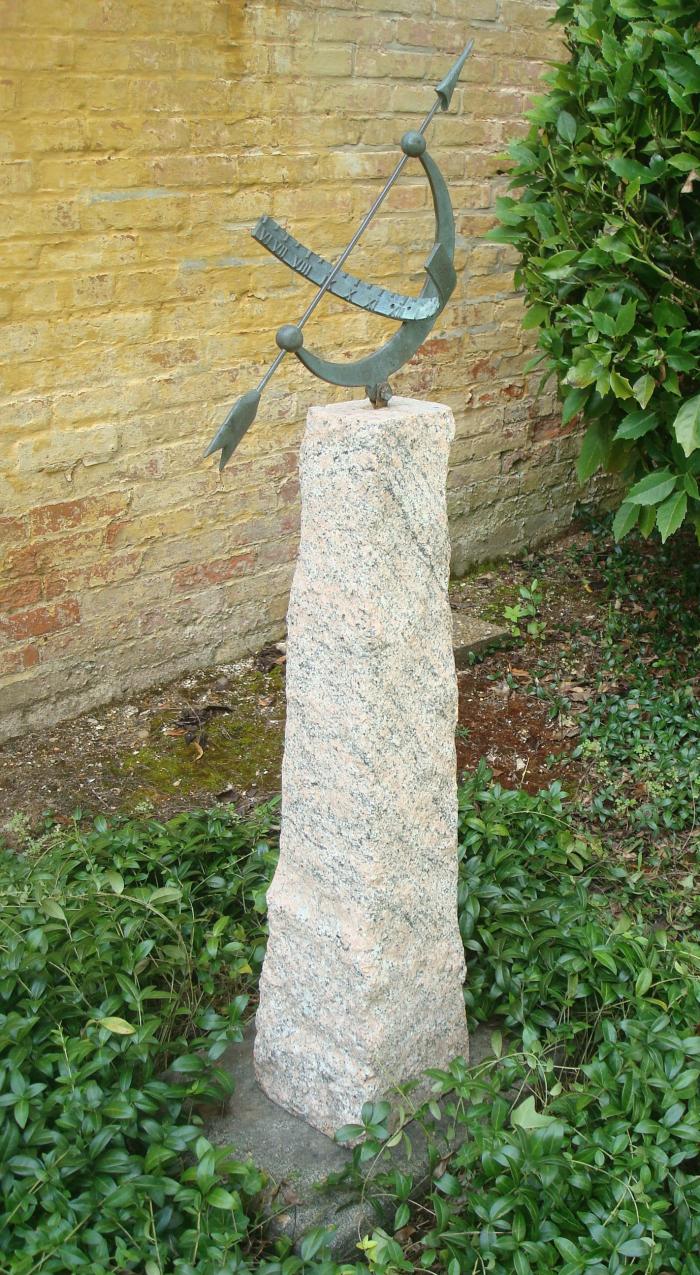 ARMILLARY SUNDIAL ON GRANITE PEDESTAL
Date: 20th c.
Price: Please contact us for price
Description:

Patinated bronze armillary sundial on granite pedestal. Ht.46" Ht.32"pedestal alone. Arrow 19" Base of stone pedestal 8"square. This sundial tells time by the shadow made from the passage of the sun during the day. The band is calibrated on the inside with daylight hours, and the arrow serves as a sundial gnomon to cast a shadow on the band to indicate time. This is a handsome and unusual armillary sundial perfect for any sunny garden.