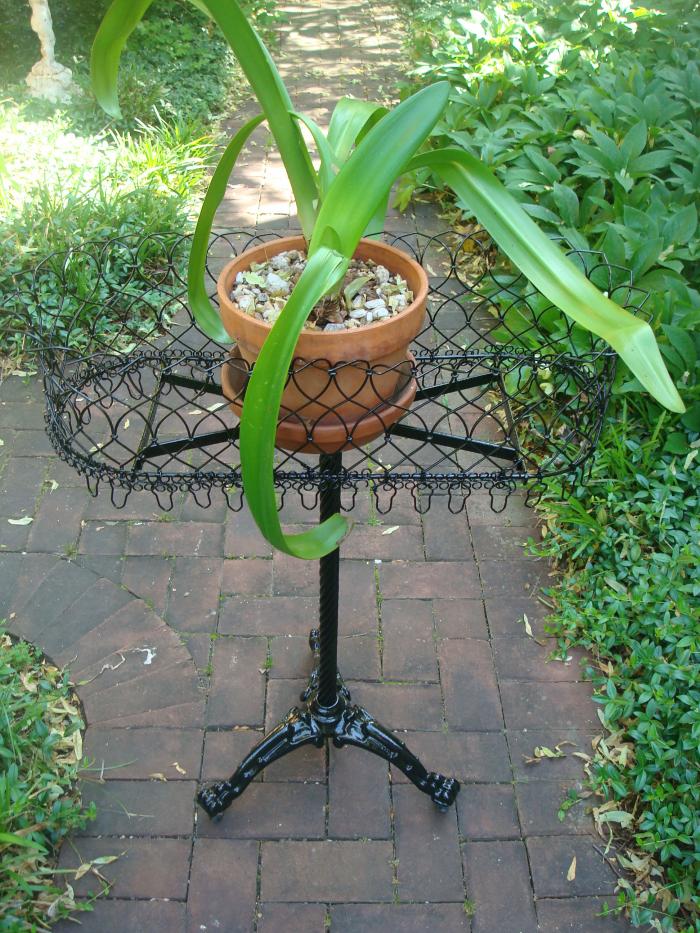 PLANT STAND, WIRE WORK ON CAST IRON PEDESTAL BASE
Date: early 20th century
Price: Please contact us for price
Description:

Wire work plant stand on cast iron pedestal base on casters. Decorative wire work trough top 9.5 inches by 26 inches large enough to hold 8 inch pots, heavy cast iron base on casters for movability. Cleaned and painted gloss black. Early 19th century. 34.5 inches high, 27 inches wide and 15 inched deep. $395.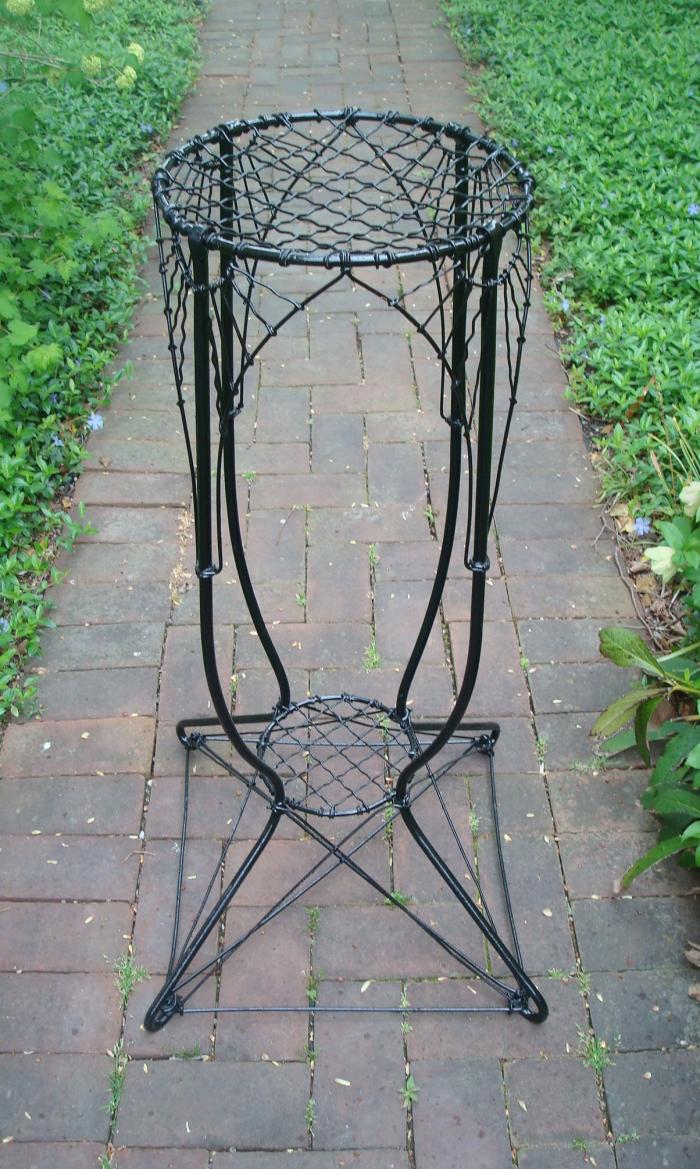 WIRE PLANT STAND, VERTICAL DESIGN, ANTIQUE
Date: late 19th or early 20th century
Price: Please contact us for price
Description:

Antique heavy wrought iron and wire work rare tall vertical plant stand with two tiers. This stand has been professionally cleaned and painted black for a beautiful silhouette design. Could be used exterior or interior for plant display. Late 19th century or early 20th c. 36 inches high, 18 inches wide at the base. Top is 12 inches wide.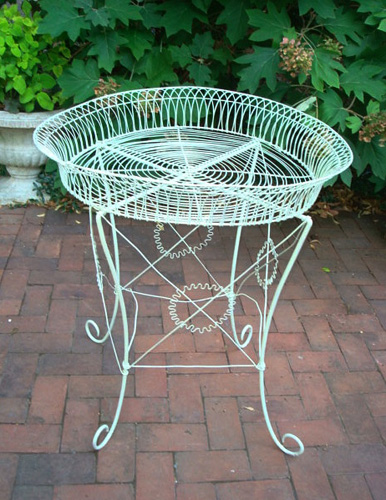 WIREWORK PLANT STAND, ANTIQUE, 19TH C. VICTORIAN
Date: 19TH C.
Price: $295
Description:

Antique unusual round wire-work plant stand with intricate patterned border at the top, and scrolled and curled wrought iron legs ending in curled feet. In the 19th century machines were invented to extrude wire that was first used for fencing and then fanciful wire-work garden items such as plant stands,chairs and gazebos which became very popular for use in interiors and exteriors in the Victorian period. The foundries featured them in their catalogs along with cast iron urns and seating. This is a heavy round wire plant stand of that period. The round form is unusual. It has been stripped, primed and repainted a light green. 32 inches high 27 1/2 inches wide.